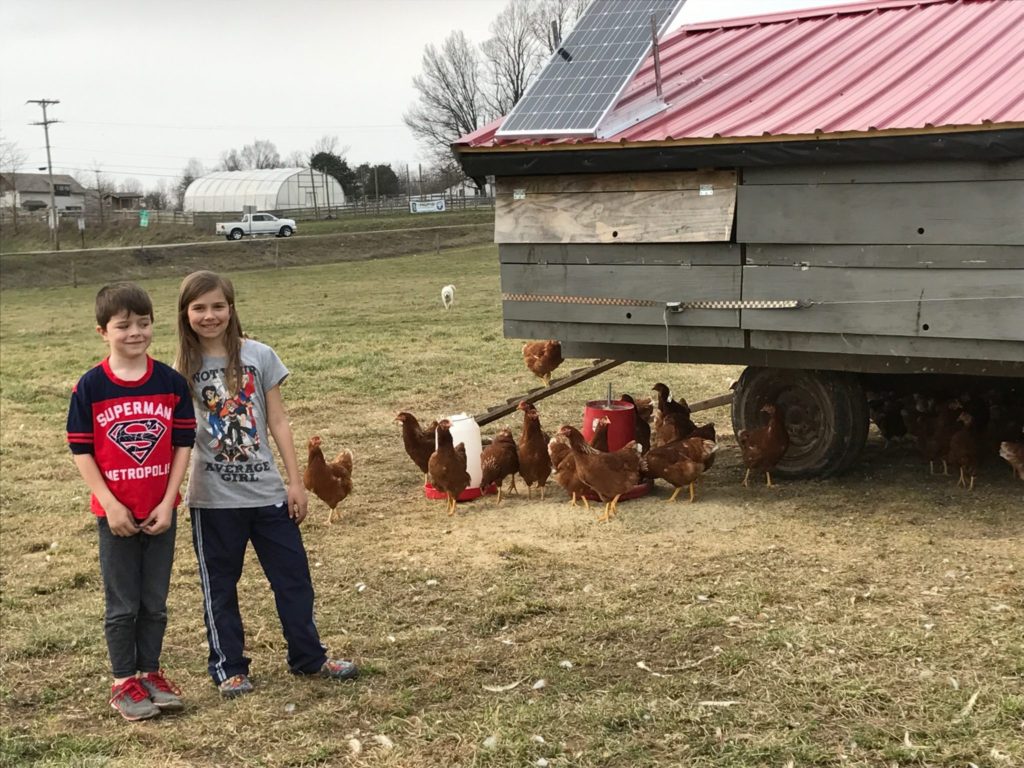 This past weekend we were fortunate enough to spend some quality family time at a cabin on our friends' farm. The following are the highlights:
The calf, aka baby Bigfoot

Five minutes after arriving on Friday afternoon, The Animal is riding the giant tire swing when he catches his foot on a root, twists his ankle, and screams bloody murder. Not long afterward he's back on the swing when it hits the tree and filthy, stagnant water from within the tire sloshes out all over him.
The next morning while strolling through the surrounding woods, I nearly have a heart attack when I stumble upon a newborn brown calf resting in the leaves. In my defense it could very well have been a baby Bigfoot.
Later on we go to check out the chickens over in the field and the two overly friendly Great Pyrenees roaming the farm slather me with about a gallon of slobber.
Boogs momentarily in her hut

That afternoon I chop some firewood I'd purchased at Giant Eagle, somehow managing not to maim myself in the process. I did, however, get a splinter.
Boogs and I spend almost an hour building a super-cool hut out of sticks, which she then plays in for a total of 30 seconds.
That night while getting ready for bed we discover a wolf spider the size of a baseball glove in the bathroom sink. Later on Cass kills another unidentified arachnid just before it crawls on Boogieface's head while she is sleeping. I consider sleeping out in the car but then just decide to drink several beers instead.
Sunday morning as we enjoy our coffee by the fire the kids go off to see the chickens and to their delight discover a squashed and eviscerated frog on the gravel driveway.
Later on we all tramp across the pasture to see the pigs and then watch in horror as one pees for about a minute while the others stick their snouts into the stream and drink it.
Moments later, off in the distance, I spot the dogs eating what I think might be a dead animal. But when I make my way over I realize it's that same calf again just sitting there resting while the big white dogs slurp up its yellow poop like vanilla soft-serve.
Returning to the cabin Boogs hides some "magic crystals" (i.e., plastic lightbulbs) in the surrounding woods and we have a Harry-Potter-themed scavenger hunt, with me playing the boy wizard and my wife his sidekick Hermione.
Meanwhile The Animal decides instead to go off and play with the fire and, much to our surprise, doesn't manage to burn the woods down.
All in all it was a fantastic weekend in the great outdoors. Sure, maybe my Crocs smell like cow manure and I'm filled with shame for being frightened by a baby cow, but it's a small price to pay to see the kids having fun without having to stare at some type of glowing rectangle. ~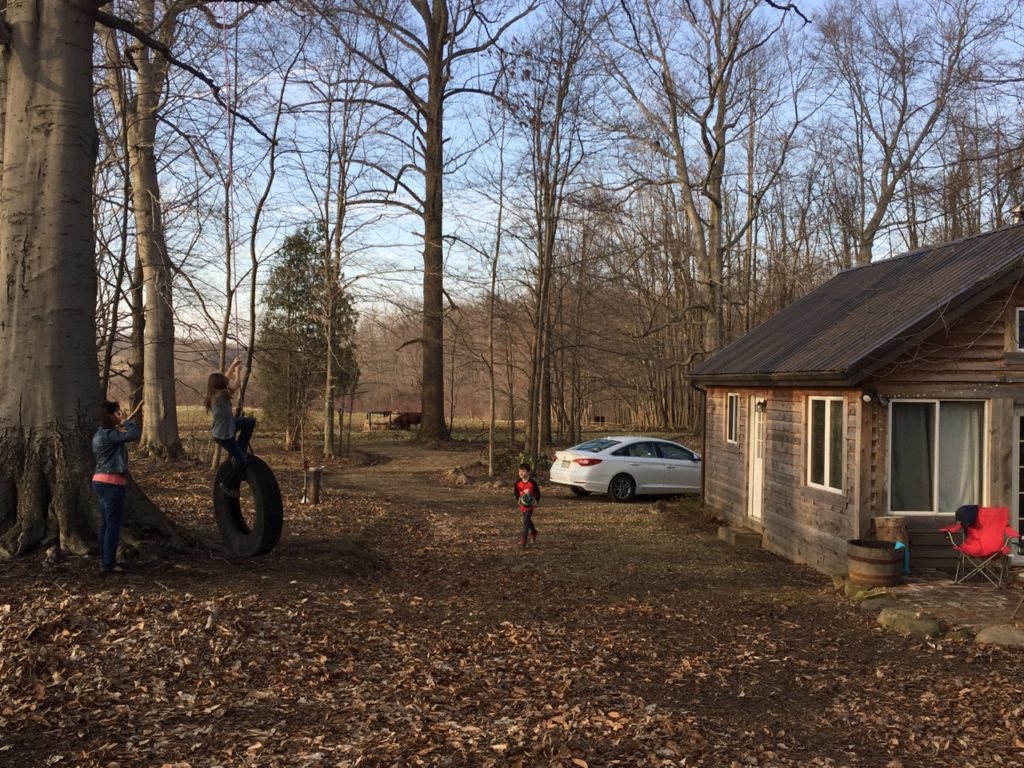 _____
Copyright © 2017 Valentine J. Brkich