Small-Town Dad is my way of chronicling my fatherhood experiences so that one day, when my kids are older, I can show them all the crap they put me through.
The following is the cast of characters. (I took this info directly from LinkedIn.)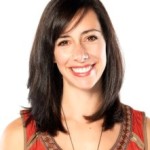 CASS
Mama extraordinaire.
Resident foodie.
Official "Bad Cop"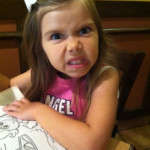 BOOGIEFACE (aka, Boogs, B.F.)
First-born drama queen.
Resident fashionista.
Keeper of the Stuffed Animals.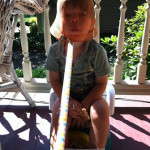 THE ANIMAL
Half boy, half wild animal.
Resident hurricane.
Destroyer of Worlds.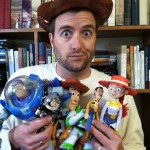 VAL (aka, Small-Town Dad)
Unofficial "Man" of the House.
Daddy-in-progress.
Drinker of coffee, wine.
Achilles heel: french fries.