Although I have a passion for blogging, I've also made a few contributions to the world of books. Don't be looking for them on the New York Times Bestseller List anytime soon.
To purchase my books, please visit my Amazon Author Page. Thanks!
_____
Bigfoot 101: An Intro to the Legend of Sasquatch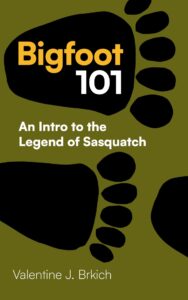 Bigfoot. Sasquatch. Hairy Man. Grassman. Wood Booger. Skunk Ape. For hundreds of years, strange, man-like creatures have been seen haunting the woods of North America. Are these shadowy figures some type of undiscovered human ancestor, inter-dimensional beings, elaborate hoaxes, or merely a figment of our collective imagination?
This is in no way the most comprehensive source of information on the Bigfoot subject, but rather a general introduction to the Sasquatch phenomenon and how it became such a contentious and popular subject in the modern zeitgeist.
_____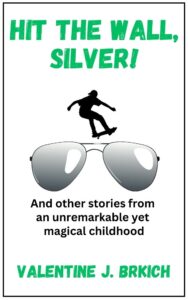 My childhood was the typical, cushy, white-middle-class-male variety, with little or no drama to later recall during hypnotherapy sessions and then detail in some tragic, best-selling memoir. Too bad. Actually, it was quite wonderful. For the most part, my youth was a glorious time—a time of swing sets and sandboxes; of G.I. Joes and Star Wars figures; of Legos, Erector sets, and way-too-dangerous-for-a-kid chemistry sets; of biking and swimming and running and climbing; of playing "office" and putting on imaginary variety shows in my basement; of skateboarding and sled-riding and flying down the driveway in the Green Machine; of Release and flashlight tag and Laser Tag; of mountains of presents on Christmas and birthdays; and of memorable times with friends and family.
It was a time I will never forget.
_____
Bigfoot Slept Here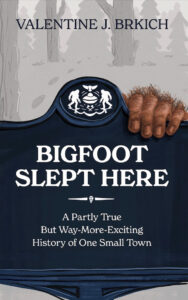 Every town has a history—you know, the stuff they teach you in school and brag about on those fancy, roadside historical markers. But what about the stuff they don't teach you? What other notable happenings have slipped through the cracks and been lost to time? This is the history of one small western Pennsylvania town. It's also a collection of some not-so-well-known historical accounts—long-forgotten tales of strange encounters, mysterious beasts, and ancient legends. How much truth is in these stories…well, that's up for you, the reader, to decide.
_____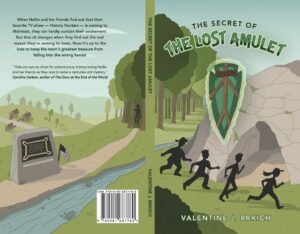 The Secret of the Lost Amulet is the kind of book I'd like to read if I were a kid. I know this because I was a kid once, believe it or not. It's part Hardy Boys mystery, part The Goonies 2019. It was probably the most fun I ever had writing a book.
When Nellie and her friends find out that their favorite TV show — History Hunters — is coming to McIntosh, they can hardly contain their excitement. But that all changes when they find out the real reason they're coming to town. Now it's up to the kids to keep the town's greatest treasure from falling into the wrong hands! (middle-grade, ages 8-12…and up!)
_____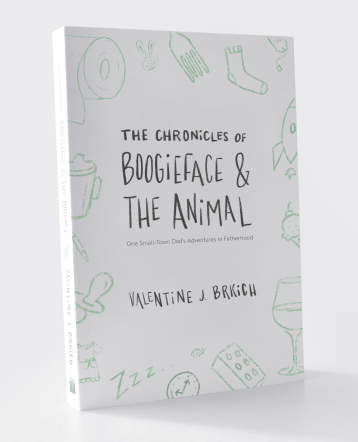 The Chronicles of Boogieface & The Animal is a collection of stories I published on my blog— SmallTownDad.com—chronicling my first 10 years of fatherhood. They are stories of love and laughter. They are also stories of physical and mental exhaustion. For those of you who already have kids, I hope that these tales will bring you a laugh or two as you relate them to your own parenting experiences. For those of you who have yet to embark on the journey of parenthood, I hope they won't make you run for the hills. I wrote these stories so that I would never forget the little things that make parenthood one of the most amazing and rewarding experiences a person can have. Furthermore, I wanted to make sure I had a written record of it all to share with my grown children one day, so they could see all the crap they put us through.
_____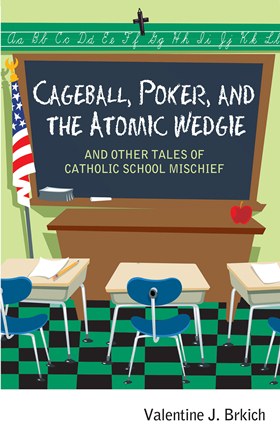 Cageball, Poker, and the Atomic Wedgie: And other tales of Catholic school mischief takes you back to that simpler time in life; a time before Twitter and Facebook; before American Idol, Justin Bieber, the Kardashians, or any other modern-day pop-culture Goliath whose name is good for SEO.; a time when SPAM was just canned ham, and vampires were still ugly, frightening monsters, not dreamy heartthrobs with six-pack abs.
Follow me and my friends through the hallowed halls of S.S.P.P. as we attempt to pass the time by relentlessly tormenting our teachers and by doing anything but actually pay attention in class.
"It's a rip-roaringly funny collection of mischievous mayhem!" – Some guy I gave $20 bucks.
* Newly revised eBook – NOW WITH EVEN FEWER TYPOS! *
_____
Bridgewater: A Narrative History of a Pennsylvania River Town is the story of Bridgewater, a small western Pennsylvania town located along the shores of the Beaver River.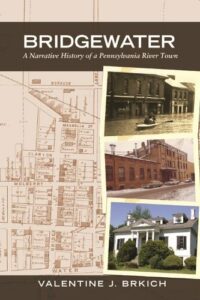 From its beginnings in pioneer times, to the booming canal years, to the years of decline, near extinction, and rebirth, Bridgewater has seen it all. Surviving flood after devastating flood, the loss of industry, and the indiscriminate wrecking ball of so-called progress, Bridgewater today is redefining itself as a destination for recreation and entertainment. The story of this tiny river town is one of ambition, ingenuity, and longevity, and its people are defined by their strong character, determination, and neighborly way of life.
I have always had a close connection with Bridgewater. I spent a lot of my youth here visiting my grandparents, and my wife and I made Bridgewater our first home, living in the same house where my dad grew up. Throughout the book, I weave my own family's history into that of the town's, as I touch on the meaning of place in one's life. The result is a personal, narrative history of the town through the eyes of one of its own.
To read an excerpt, click here.
To order you copy, send a check for $17.00 to: P.O. Box 112, Beaver, PA 15009
We also accept PayPal:
Also available as an eBook through Amazon.com.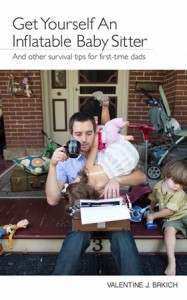 _____
Get Yourself An Inflatable Baby Sitter – And other survival tips for first-time dads
Like most males of the species, I had no idea what I was getting into when my wife and I decided to have children. Now, after years of living through the sleep deprivation, exploding diapers, temper tantrums, and all the other fun that comes with being a parent, I have put together a handy survival guide for new dads in order to help them adjust to their new life. Get Yourself An Inflatable Baby Sitter is a brief yet thorough collection of fatherly advice from someone who's survived it (so far). Topics include: "It's A Girl! Good Luck With That", "Poop – It's Not So Bad", and "Embrace the Mess – You're A Hoarder Now". Through brutal (sometimes frightening) honesty, I give new dads an inside look at what they can expect in the coming years. The ebook also serves as an effective method of birth control.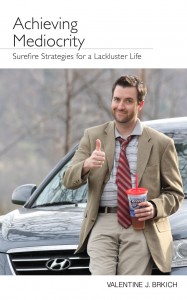 _____
Achieving Mediocrity – Surefire Strategies for a Lackluster Life 
There are dozens of books out there on success, but very few on being just average. By the time I had reached 40, I had achieved a level of mediocrity rarely seen. Now I am sharing all my secrets for a lackluster life, based on the many, many wrong decisions I've made in mine. I think you'll find that the book is written in a very readable way and with a level of honesty that's, quite honestly, frightening.