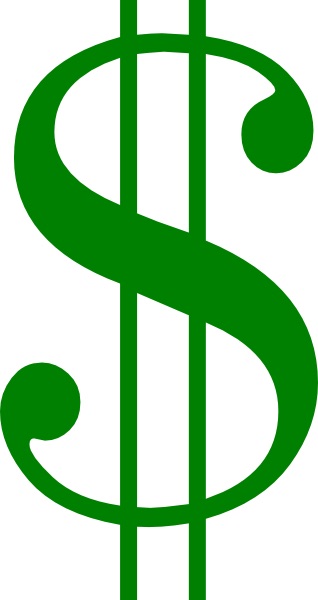 OK…something's come up that I just can't keep quiet about anymore…
The other day a friend of mine was out and about and overheard someone talking bad about me and my family. Apparently the man said, and I quote: "They're all just living off of Amber's millions!"
Amber, for those of you don't know, is my little sister who several years ago won a million dollars when she was named the winner of CBS's "Survivor: All Stars."
Now I'd love to be able to completely deny this man's claims…but I feel it's finally time to come clean. After all, I've been living this life of deception for too long now.
Yes, I admit it, for more than a decade now my wife and I have been pretending to live paycheck to paycheck, while in reality we have been living it up, all thanks to my little sis, who's been subsidizing our lavish yet (until this moment) undercover lifestyle.
And let me tell you, it hasn't been easy keeping up the facade.
For example, when our second vehicle became undriveable last year due to rust, I suggested we replace it with a brand-new Porsche 911 turbo. My wife, however, thought it might be too conspicuous and suggested instead that we not replace it at all, so that people would think that we can't afford a second car. A brilliant idea, if you ask me.
Then, when I wanted to throw out my entire wardrobe and replace it with all brand-new clothes, Cassie again thought it might give off the wrong impression. That's why when you see me around town I'm still wearing that grungy fleece and those worn out old corduroys I bought at Gabriel Bros. 10 years ago. (Of course, unbeknownst to you, underneath I have on gold-plated tighty-whities.) It's also the reason over half of my socks have holes in them. Fooled you!
And, of course, we'd love to adorn our kids in all the latest styles and fashions, but again that would be a dead giveaway that we're rolling in the dough. (And, believe me, we are!) That's why whenever you see The Animal running around, his pants are always too short and his shoes look like we pulled them straight out of a dumpster. Same thing with Boogieface. She loves wearing designer dresses when she's at home behind closed doors (especially when she's sleeping). But whenever we're out on the town, we're always careful to make sure she looks like she's wearing 2nd- or 3rd-generation hand-me-downs.
The hardest part about keeping up this barely-scraping-by charade has been pretending to be working. For example, in order to pull off the whole "starving artist" thing, I have to act like I'm always struggling to find good-paying writing work. Cass, on the other hand, decided to go with the always-look-super-busy approach, which enables her to spend her time online all day shopping on Amazon while pretending to juggle 50 different clients at once. Pretty slick, right?
I gotta be honest with you, it feels pretty darn good to come clean about everything. It definitely hasn't been easy. Every time I walk out to my crumbling driveway and step into my used, once-a-rental Hyundai Sonata, I hate to admit it, but I cry a little bit.
Of course now that everyone knows we're receiving regular checks of $5,000 to $10,000 every week from my little sister, we can stop with the masquerade and start living the good life! Best of all, we can finally get to fixing all those fake issues with our home, like that gaping hole in the living room wall, and the broken door on our oven, and the rotten railing on the front porch, and our just-about-to-collapse back deck, and the crumbling wall in our basement, and our broken heat-pump, and the missing doorknob in the den, etc.
Now that you know our dirty little secret, don't be surprised if you see me cruising around town in a shiny new Maserati or stepping out in one of my dozen or so custom-fitted Armani suits. Because that's just how we ultra-wealthy roll.
Let's hear it for the one-percenters! ~
_____
Copyright © 2017 Valentine J. Brkich